A new school year is upon us, and with it comes a flurry of calendars, permission slips, artwork, and homework assignments. Keeping it all organized can become your second job if you're not careful—after all, no one wants their kid to be the one hanging back at school because you misplaced their field trip slip. We got tips from a few experts to help make this year organized and fun.
Be Realistic

"Keeping kids organized is truly the myth of Sisyphus," jokes Lori Bergamotto, Style Director of
Good Housekeeping
. "You can certainly try, but that rock is always going to slide back down the hill on you (in the form of lost
socks
, artwork, and small half-used erasers). So, my overall approach is to manage expectations based on the child's age—the older they are, the more you can expect."
And of course, the urge to start big at the beginning of the year is somewhat unavoidable. "In the beginning of the year we all tend to go a little overboard with organization. I think it's a reflex from all of the chaos that summer brings," says Lindsey, founder of
The Motherchic
. "I've found that having color-coded bins and folders and hooks is just not sustainable (for us at least). As long as we are constantly checking in, modeling good organization, and sticking to a routine, well, then we are doing the best that we can!"
Make It a Team Effort

Keeping track of everything is a partnership between you and your kids. After all, you can't keep organized what you don't receive! "Get them involved as much as possible," says Sarah Giller Nelson, owner of
Less is More
organizing services. "If you're going to have a bin, make it the kid's favorite color." Figure out what works for their binders so they'll use them. Do they need clear pouches so they see what's inside or do they need cute folders they'll want to show off on their desk? "One key thing—especially if they're under 5—is to do it with them; it lets them know it's important to you and show them how to do it," says Bergamotto.
And try to make it fun for them (no, really!). Whether they pick out the supplies or the color of their name tags on their stuff at home, it all adds up to keeping them engaged. "Clear storage bins (in multiple sizes) have been a lifesaver for us," explains Bergamotto. "It not only keeps things neat, but it makes everything so much easier to find and to clean up. It also makes the kids accountable. We try to do it like a game."
Roomy Enough To Contain the Chaos (Plus, Tons of Pockets)

The Family That Calendars Together...

"I love a great big family calendar somewhere in the house that everybody can see. When the kid comes home with event flyers, the parent then writes it on the big family calendar," says Nelson. "Whenever something comes into your house that has dates, as quickly as possible, add it to a family calendar. Make that a priority, especially at the beginning." Lindsey uses a mix of the physical and digital to keep her four kids on schedule. "I am old-school and have a big calendar on my wall where I keep track of everything," she explains. "I also use alerts on my phone calendar for super important events (like times when I need to be in school for something!). There is nothing worse than being the only mom who didn't show up!"
Try putting a board next to the calendar to capture the paperwork or extra reminders. "You can almost have a command center where you have papers that you need to take care of and the calendar there and any other notes," suggests Nelson. Bergamotto also depends on having one spot, explaining "knowing that all school announcements go in one specific place is extremely time-saving for us when you actually need them. We also use the
Cozi app
as our family calendar. It's extremely user-friendly and helps keep track of each kid of our own engagements daily."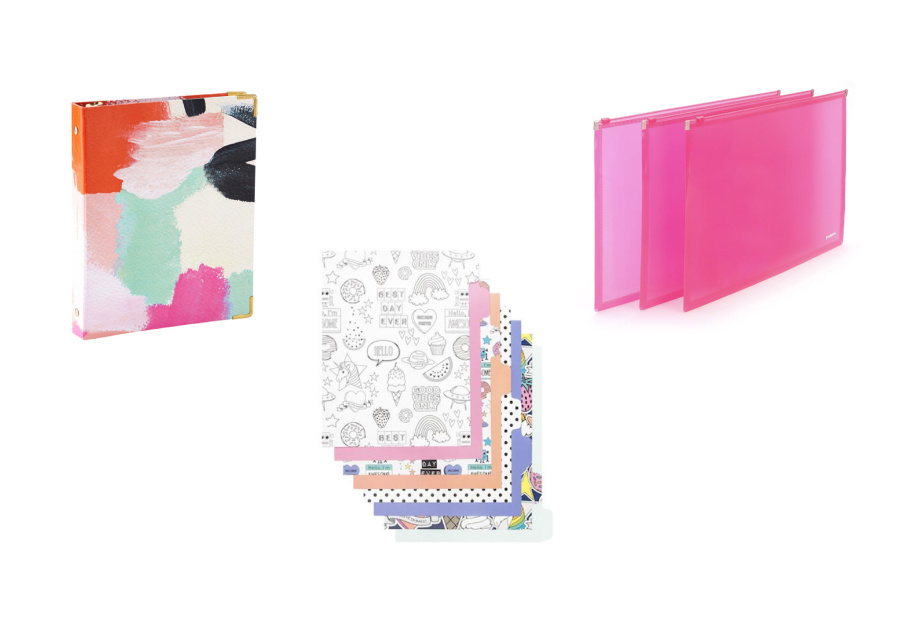 Develop a Doable System

"Having a predictable routine is helpful for everyone," says Lindsey. "The minute we stray, the minute chaos ensues."

Develop a system that works for you, too. Lindsey explains, "Since my kids are still young, we just use their folders for school papers. I make a note to check the folders every night and sign/send back papers that need to go back to the teachers." And of course, recognize what you are capable of. "I do think some of the organizational instinct is either in you or it's not," says Bergamotto. "My husband and I have a 'method to the madness' approach to organization in our own lives, and try as we may to keep the kids more on the Type-A side of the fence, we're just not that rigid about it."
Help Them Stay Organized at School, Too

Save Vs. Purge

Despite what your mother may tell you about your own childhood masterpieces, you can't save every scribble in your home. Bergamotto started by snapping a photo of each piece her children made and quickly realized that even that was an issue. "I may have saved physical space, but I have so much digital detritus now," she says. "Now, I celebrate the special pieces (anything that records something about who they are at this point in their lives, anything they seem extremely excited about, anything that will gently embarrass them at their rehearsal dinner—I do have priorities!)."

Lindsey agrees on only saving the big stuff, but she has a system for keeping even the good stuff. "I do have a big Tupperware file storage bin for each of my kids," she says. "There are files labeled from preschool all the way through to 12th grade. This is where I store report cards, favorite art projects (the rest get photographed then discretely "recycled"), funny notes/writing pieces, school and sports photos, etc. It's like a big old memory box organized by year."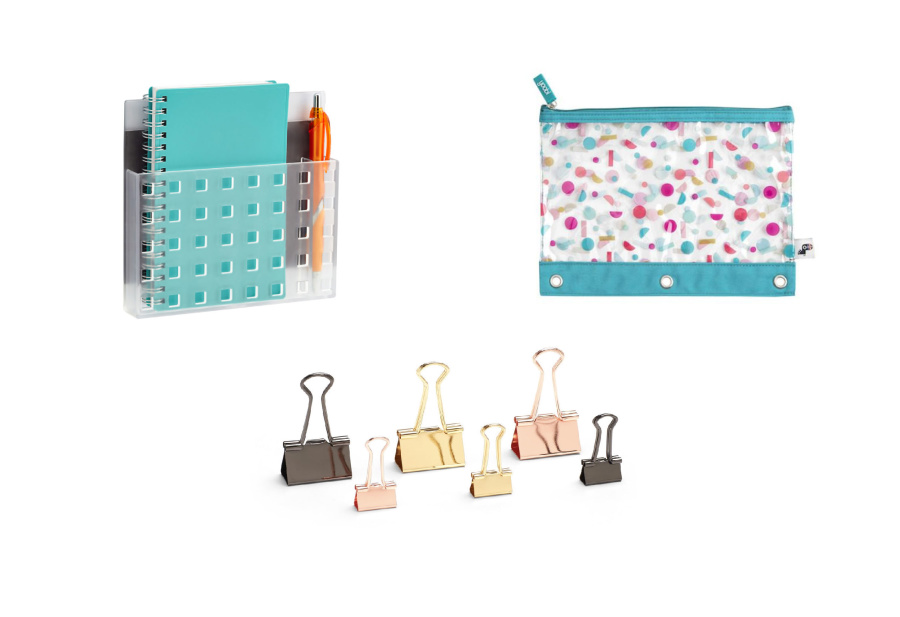 Don't worry, mamas. It's one step at a time staying organized. Just keep calm, and then reward yourself with a
drink
when you successfully get your kid's permission slip and brown-bag lunch out the door, in-hand. 
Thanks to Bear Nibbles for loaning us some snacks for our feature image above!